What questions should I ask a career coach? If you need help to improve your chances in finding the job of your choice, you may utilise the help of a career coach. We look at the information a career coach can provide to help you get the best out of your meetings.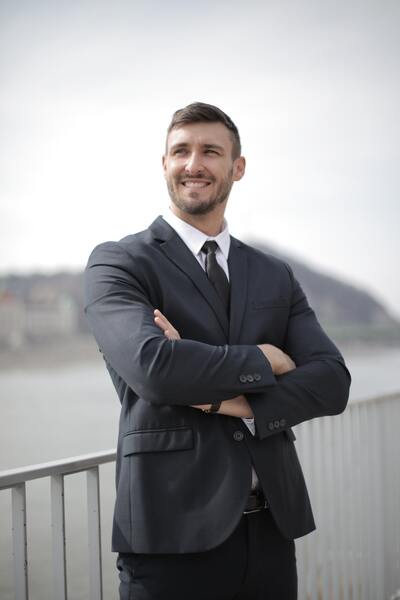 Why Should Hire a coach?
Hiring a coach is mainly motivated by a desire to increase one's viability as a contender for one's preferred roles. Selling oneself is something that few people take pleasure in doing, and even fewer are good at. The time it takes to get a job is often extended.
Career-Coaching Interview Questions
When meeting with a career coach, it is best to come prepared to get the most out of the time you spend together. The following are some questions that you might ask them about how they can help with your future career :
1. How can I capitalize on my strengths?
It is crucial to be able to express your most significant abilities to potential employers, and doing so may also help in the process of picking a professional path that will give you a sense of fulfillment.
The first and most crucial step in making the most of your professional abilities is to inventory those abilities.
2. How can I strengthen my weakness?
Where do I go from here to fix my flaws? Your interviewer may probe for your areas of weakness. It's just as vital to learning how to spot them as learning how to fix them.
Everyone has flaws, so admitting your own is not a sign of weakness. Instead of dwelling on the difficulties, focus on your devised solutions.
This may include taking a class to learn how to use a computer more efficiently or utilizing an online calendar to organize your time better.
3. What opportunities are in the current job market?
What's the current state of affairs? It may be possible to improve your chances of getting a job after graduation by analyzing the employment outlook and projected demand for a particular industry.
You may find resources for caregivers that may help you with your decision-making while caring for a loved one.
You might also inquire about the range of potential careers to which your current education level would entitle you. Markets for my business are skewed toward graduates of a particular discipline.
4. How can I improve my CV and cover letter?
With a CV and a cover letter, it will be possible for you to find a job. A professional career counselor has most likely seen hundreds, if not thousands, of resumes and can witness the characteristics that companies look for in applicants.
Discussing your CV with your career counselor, who should comment on it, would be best. In addition, they can provide you with some advice on the experiences and talents that should be highlighted on your CV.
5. How can I set myself out from the crowd?
Finding work may be difficult for you, mainly if many other people are looking for jobs. When applying for these opportunities, if you want to stand out from the throng of other applicants, a career counselor may help you refine your interview skills and design a resume that emphasizes the experiences that are most relevant to the position you are going for.
You can get advice to include a factual, objective statement, emphasize relevant experience and education, and network with others.
6. How can I make the most of my time in education?
Whether you are enrolled in education or plan to enroll in classes in the future, the counselor can help you make the most of the educational possibilities available.
Participating in a leadership development program or working as an intern while still in school may provide helpful experience.
Your career counselor will be able to direct you in the proper direction when choosing the classes and activities outside of the classroom that will help you build the skills necessary for your chosen line of work. They can bring you in contact with the necessary resources so that you may make the most of your educational opportunities.
7. Where can I learn about my chosen career?
It may be beneficial to learn as much as possible about a job before beginning it, mainly if the occupation will demand a significant commitment of time and money.
This will assist you in determining whether or not you have a genuine interest in the particular line of work you are contemplating pursuing as a career. Talk to a career counselor if you want more in-depth information about the field of study you're interested in pursuing.
It is possible to get some insight into whether or not you will like working in a particular field by reading industry experts' biographies or conducting interviews with such people.
8. What are the best ways to network?
Could you advise me on the most productive techniques to build relationships in today's world? Getting your professional network off the ground and running is never the wrong moment.
Because many educational institutions, including universities and colleges, now offer online courses, meeting new people and establishing professional connections might be challenging. If you need help developing professional connections, your career counselor can help you develop innovative techniques.
This is especially true if you are in a position where you find it challenging to do so. Online groups have the potential to be an excellent resource for meeting individuals in the area in which you want to work in the future.
9. What should I do in preparation for an interview?
The self-assurance to succeed in an interview may be gained through thorough preparation. A career counselor is great to consult with to hone your interview skills. They help practice responses to frequently asked questions.
It is also possible to get better advice on answering interview questions from this source. Mock interviews may help you prepare for real ones by walking you through each stage, from preparing your answers to practicing your handshake and posture.
10. How can I compete without employment experience?
Fear of entering the workforce unprepared is a genuine concern for some people. You may have more experience than you think if you examine your participation in academic programs and volunteer initiatives.
Since transparency about where and how you gained experience is essential, you might utilize volunteer work or student organizations to highlight your talents.
11. What other options do I have for my career?
Having a career counselor on hand is helpful, but there are other options to consider as well.
Get in touch with your school's career advisor to learn about options, including student organizations, internships, volunteer work, and career-related reading materials.
In addition, they may let you know about other resources available to you on campus or in the neighborhood that might help you in your job hunt.
12. How can I prepare for future career coach meetings?
It's helpful to know what your career counselor wants you to work on between sessions to make the most of your time with them.
What they ask for will most likely be based on your previous season's efforts.
For example, if you're trying to spruce up your CV, you could be given homework listing every job you've ever had. They may also ask you to write a preliminary version of your CV for them to critique.
---
We hope this article was able to answer your questions about: What questions should I ask a career coach?
If you want to discover more information about career coaching, follow the link to our other pages on this topic.