What is the difference between career coaching and career counseling? Find out more about what a career counsellor and a career coach can offer you.
Career coaching and career counseling are two different fields that are designed to help individuals achieve their career goals. While there are some similarities between the two, there are also some significant differences.
One key difference is that career coaching tends to be more focused on the present and future, helping individuals to identify their goals and develop a plan to achieve them.
In contrast, career counseling tends to delve deeper into an individual's career story, exploring their past experiences and how they impact their current career.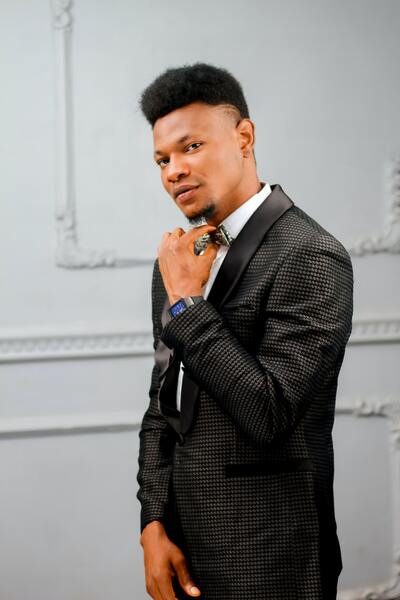 Another difference is that career coaching tends to take a more solution-oriented approach, working with clients to identify specific steps they can take to achieve their goals.
Career counseling, on the other hand, is often more focused on helping individuals build self-awareness, find meaning and purpose, and manage their careers effectively.
To be a career counselor, one typically needs to have specialist qualifications in career counseling, career guidance, or psychology, along with micro-credentials in various career counseling techniques and tools. In some countries, career counseling is a regulated profession.
What is Career Counseling?
Career counseling is a process that helps individuals understand their strengths, weaknesses, capabilities, and the job market.
It can assist individuals in overcoming uncertainties about their career path, lack of knowledge about various career options, and conflicts with loved ones about career choices. Ultimately, career counseling aims to help individuals achieve their career goals and aspirations.
Through the process of career counseling, several factors are considered and a career path is outlined for a student to make an informed decision about their future.
The purpose of Career Counselling
The main goal of career counselling is to help individuals advance in their careers by taking a holistic approach that examines their past experiences, interests, values, strengths, and psychological characteristics.
This process is designed to identify any negative traits or behaviors that may be holding the individual back and provide direct, instructive advice on how to address and overcome them. During one-on-one sessions with a career counsellor, individuals can explore and address their fears, anxieties, and procrastinatory tendencies that may be hindering their career progression.
Career counselling is a confidential, therapeutic process that uses counseling techniques to address the underlying mental and emotional barriers to professional development and provide guidance on how to overcome them.
It is distinct from career coaching, which focuses more on helping individuals achieve specific career goals through practical strategies and support.
What is Career Coaching?
Career coaching is a form of professional guidance and support that helps individuals achieve success in their careers.
It involves working with a coach to assess one's skills, goals, and opportunities, and develop a plan for career advancement. The coach helps the individual to identify their strengths and areas for growth, and provides guidance on how to navigate career challenges and make informed decisions.
Career coaching recognizes that clients are the experts in their own lives and work, and trusts them to be creative, productive, and resourceful. It is designed to empower individuals to take control of their career development and achieve their full potential.
What does a career coach do?
A career coach is a professional who helps individuals navigate their career paths and achieve their professional goals.
Career coaches may specialize in different areas, such as career change, transition, or development. It is important to consider the specific expertise of a career coach when searching for one to ensure that they are a good fit for your needs.
Career coaching for career change
A career coach specializing in career change can offer support and guidance to individuals seeking to transition into a new career.
Through the use of career counseling and coaching techniques, a career coach helps clients understand their strengths, preferred work environments, and career goals.
A career coach also provide assistance with personal branding, including resume and cover letter writing, portfolio development, and LinkedIn profile optimization. The goal of a career coach is to empower individuals to make confident and informed career decisions.
Career coaching for career transition
Career transition coaching is a type of career coaching that is specifically designed to help individuals who are going through a career change or transition.
This may include those who have been made redundant, returning to work after taking a break (such as parents or expats), or those who are transitioning to a new career path.
Career transition coaches can provide a range of support to help individuals navigate their career change, including:
Helping clients to identify their skills, strengths, and experience, and understand how these can be applied in a new career
Developing a career transition plan to help clients identify their goals and steps to achieve them
Providing advice and guidance on job search strategies, including networking and using platforms such as LinkedIn
Assisting with the development of an effective CV and providing interview coaching to help clients prepare for job applications
Overall, career transition coaching can help individuals navigate the often challenging process of transitioning to a new career, providing support and guidance along the way.
Career coaching for career development
Career coaching is a type of professional support that helps individuals develop their careers. It can involve a variety of activities, such as building self-awareness, identifying career goals, developing skills, and managing one's career path.
Career coaches who specialize in career development often have specific qualifications and may be accredited or registered with career development associations.
In the UK, for example, the Career Development Institute maintains a register of career development professionals who meet certain standards of education, experience, and professional conduct.
Career coaching can help individuals achieve job satisfaction, work-life balance, and overall well-being in their careers.
Do you need a career counsellor or a career coach?
If you're considering seeking out support for your career, you might be wondering whether a career counsellor or a career coach would be more helpful for your needs.
Both types of professionals can offer valuable assistance in navigating career concerns. However, they have different areas of expertise and approaches to helping you.
Career counsellors are typically trained in mental health and may use talking therapies, such as cognitive behavioural therapy, to help you cope with stress and anxiety related to work. They may also be able to help you identify and address any underlying mental health issues that may be impacting your career.
On the other hand, career coaches are more focused on helping you set goals, improve skills, and achieve what you want in your work life. They can help you identify any limiting beliefs or obstacles that may be holding you back, and work with you to overcome them.
Ultimately, the choice between a career counsellor and a career coach will depend on your specific needs and goals. You may find that one approach is more suitable for your situation, or you may benefit from a combination of both.
If you're unsure which option is best for you, consider reaching out to both a counsellor and a coach to explain your situation and ask for their advice. Remember that you don't have to navigate your career concerns alone – there are professionals available to help you.
---
We hope this article was able to answer your questions about: the difference between career coaching and career counseling.
If you want to discover more information about career coaching, follow the link to our other pages on this topic.